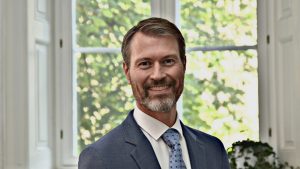 Today, Hans Hasselby-Andersen has joined Dencrypt as new CEO.
He will join the management team, where Søren Sennels continues as COO.
Hans has a strong industry experience starting in 1994 at Nokia's development centre for mobile phones in Copenhagen, followed by global management positions in Toccata Technology and Texas Instruments. In 2009, Hans founded Merus Audio and was acting CEO until Infineon Technologies acquired the company in February 2018.
Hans holds Master of Science degree from the Technical University of Denmark as well as an Executive MBA degree from Scandinavian International Management Institute.
We are happy to welcome Hans as part of the team and look forward to continuing and developing the Dencrypt business.